Ending new HIV transmissions in the UK is within our grasp
Ending new HIV transmissions in this city and the UK is within our grasp. We have the knowledge, ambition, and the tools to achieve this goal: if everyone knows their HIV status, and commences prompt HIV treatment if diagnosed positive, or accesses effective prevention initiatives if negative and at ongoing risk, then we can STOP new infections.
We have created a short explainer animation to up-date people's knowledge around HIV. The film aims to increase HIV testing in the general population as well as tackle HIV related stigma and discrimination. We hope this film will increase motivation and momentum as we approach the metaphorical finishing line of ending new HIV transmissions.
This film is for YOU to use, for FREE, everywhere – in educational programmes, on information screens, as part of social media messaging, across healthcare services and on public information websites. Please disseminate through your professional and personal networks. Let's get this viewed by everyone in the UK!!
"Good news about HIV…" is just 2 minutes, 39 seconds long and the YouTube link is HERE
This animation was co-produced following focus groups with the general public coordinated by Terrence Higgins Trust (THT) as well as people living with HIV. Creative Connection Animation Studios and HIV specialists used focus group information to develop the script and animation.
Clips from the animation
"Right now, an HIV-positive person who's taking their medication can live their full lifespan, entirely without fear of ever developing AIDS, or passing HIV onto anyone else… no matter what they do together. That's right.  As long as they are taking their meds, it's 100% impossible for them to pass it on.  In fact, the only people spreading HIV right now are people like you.  Yes, you. People who've had sex, but not had a test.  There are thousands of undiagnosed cases in the UK right now, but if we all got a test, we could end the spread of HIV in Britain this year!"
Comments from Creative Connections Animation Studios
As writers, artists and editors, this is the kind of project we live for. A chance to spread a message of hope, to chip away at misinformation and prejudice, and to support our clients in the incredible work they do to change lives for the better.In this animation, we combined real-world props, original illustrations and digital animation ingenuity to take the viewer through the story of how medical advances have brought us such a long way since the 1980s.
Artist on this project: Rosie Hunter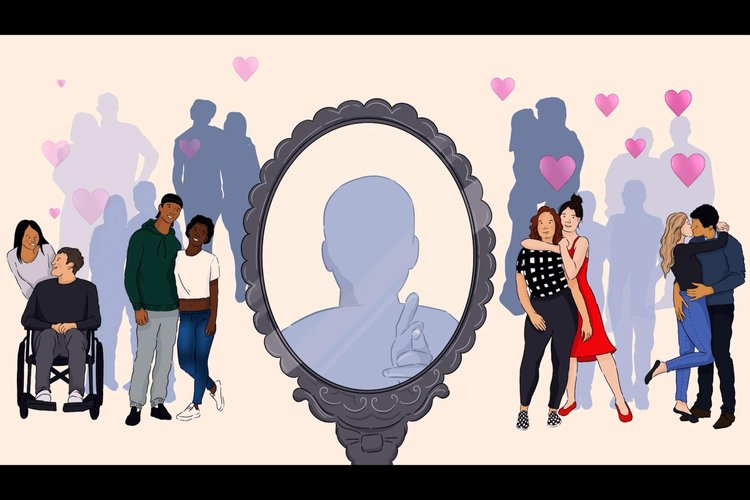 Help us spread the word!
We're really interested to hear from you about how we can get this film out to each and every person in the UK. If this animation is something you would like to share in your line of work, please do. Let us know how it goes!
Testimonial
"What an AMAZINGLY talented team. Creating our animation with CCAS was one of the best projects I have worked on… ever! Dann, Alex and Rosie went out of their way to understand the issues and communicate them beautifully through a perfect script and outstanding artwork and animation. I'm trying hard to think of another project so we can work together again in the future!"
Dr Gillian Dean
The Martin Fisher Foundation
We hope you like it as much as we do 🙂