The Martin Fisher Foundation Bus
In collaboration with Brighton & Hove Buses the first HIV-themed public information bus in the world was launched on the 5th of October 2019. Brighton & Hove Buses, the Martin Fisher Foundation and local illustrator Daniel Locke worked together to design and wrap a bus to encourage people to have an HIV test and get treatment if they need it, while tackling some of the myths and stigma that still surround HIV.
The bus is named after Professor Martin Fisher, an outstanding international leader in the field of HIV research and patient care, who built a world-class service in Brighton and was widely loved and respected. The panels inside the bus talk about Martin's life, recent advances in HIV treatment and the Foundation's campaign to boost HIV testing rates and decrease stigma. The bus is emblazoned with purple Queen of the Night tulips, Martin's favourite flower. 
Martin Fisher Foundation Trustee Dr Gill Dean said: "This bus will ensure positive messages about HIV are seen by all, every day throughout Brighton & Hove. This bus is an eye-catching public message with the aim of stopping the stigma surrounding people living with HIV, as well as encouraging people to get tested. What we really want to get across to people is that HIV isn't scary anymore!"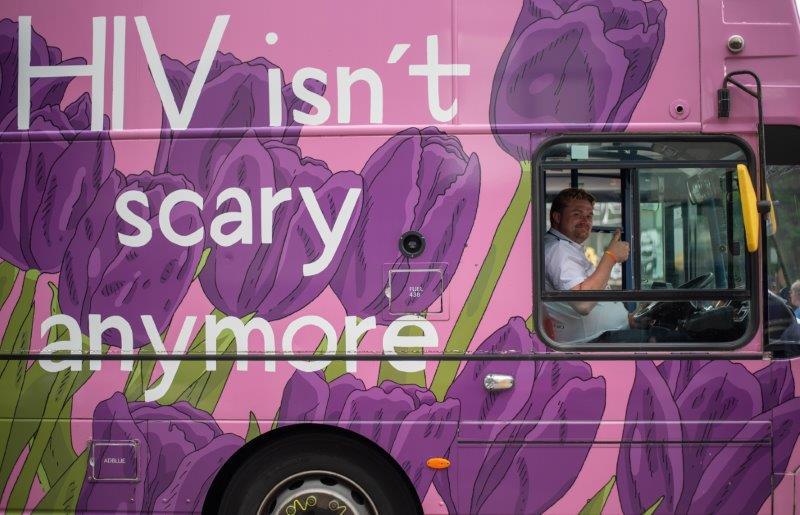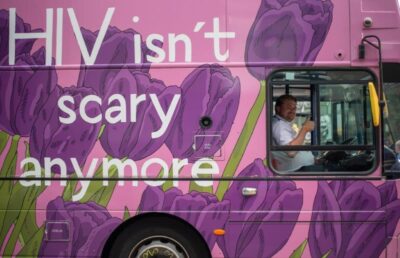 ZERO HIV Stigma day – The Martin Fisher Foundation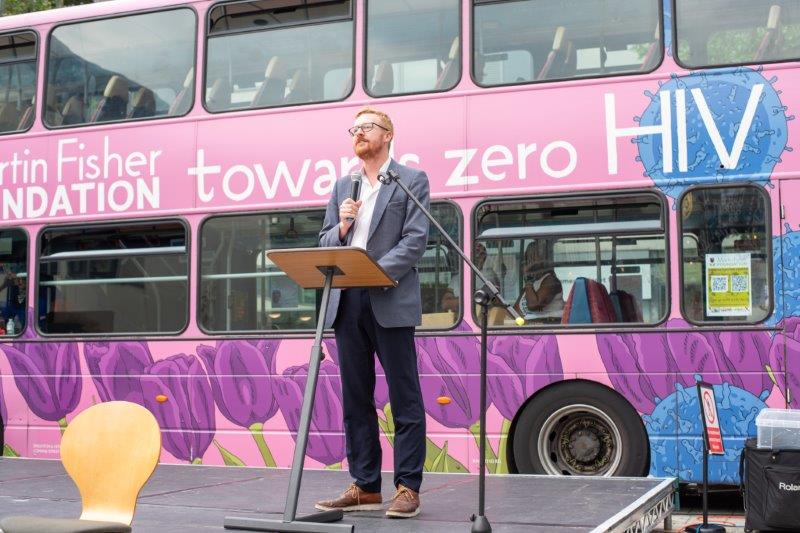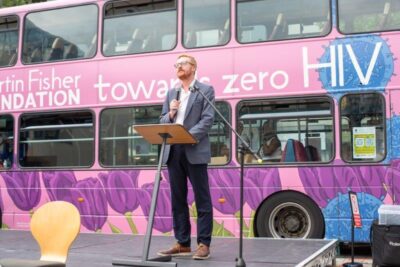 ZERO HIV Stigma day – The Martin Fisher Foundation
The Martin Fisher Foundation Bus can be seen around Brighton & Hove and also as far as Tunbridge Wells and Lewes. If you see it can you post on social media under #MFFBus